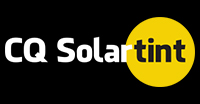 With more than 25 years experience tinting windows in Rockhampton, the Capricorn Coast, Gracemere and surrounding areas, CQ Solartint delivers outstanding results by using leading window film brands. By tinting the windows of your car, house or office with a quality window film it is proved to protect both you and the interior of your vehicle or building from excess heat, UV and glare. We offer guaranteed onsite installation service and a perfect finish every time. Whether you need window tinting for your car, truck, bus, boat, earth-moving equipment, home or business, CQ Solartint has the answer for you.




Owner Robert Saunders has been in the tint industry for more than 12 years.   Reef City Tinting  is a family owned window tinting business in Gladstone, Queensland offering affordable window tinting for cars, houses, offices & even machinery. Reef City Tinting can provide you with exceptional customer service and offers expert quality care with a life-time warranty.
If you would like it tinted, Reef City can do the job !