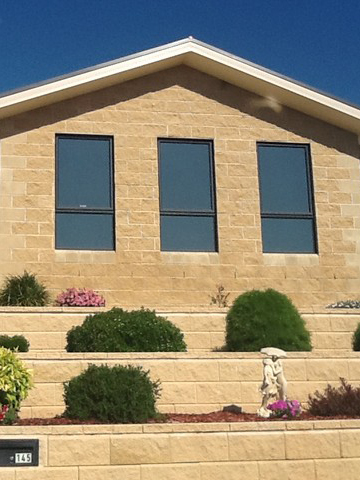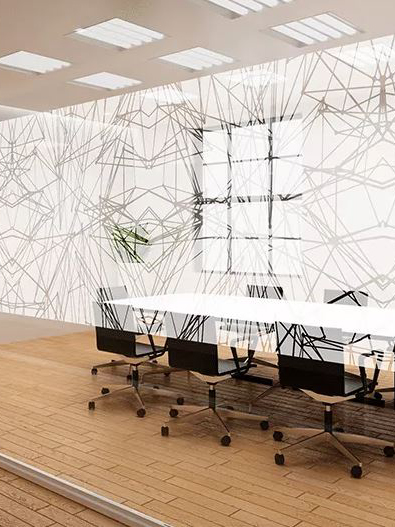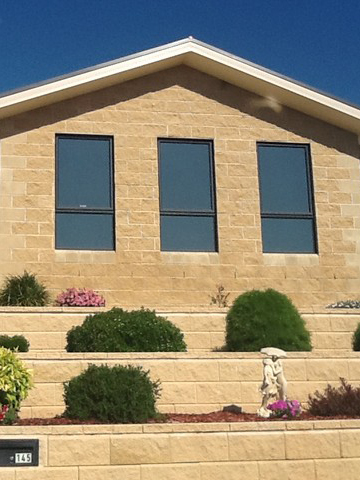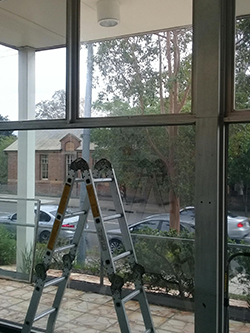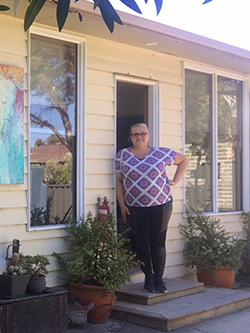 Vision Window Tinting, NSW.
Film installers worked with a glazier to fix the windows at the Penrith Court House after a vandal rampage.
Tint FX, NSW.

Despite having expensive Low-E glass, this home still copped the heat before solar control film was installed.
Treendale, WA.

Coloured film injected life, warmth and vibrancy into this indoor swimming pool area in WA.
Solar Window Filmers

, VIC.
This hairdresser used window film to solve heat issues at her
home-based salon
.